I looooooooove caprese salads. It's something about the simplicity that can make my mouth water from just the sound of the word. This classic stack of mozzarella, tomato, and basil is sprinkled with balsamic vinegar and olive oil. It is so fresh, and colorful. I have a similar but more intense reaction to the word BACON. I know I am not alone in this ailment (or super power) whatever way you want to look at it. Bacon can turn any most meal 180 degrees.
I have been working on this sandwich for the past two years. It hit me one night as my husband and I discussed dinner plans. He loves it and requests it often. I morphed the classic caprese into a foodies dream. The Bacon Caprese Sandwich. I compare it to a BLT on Roman Holiday. 🙂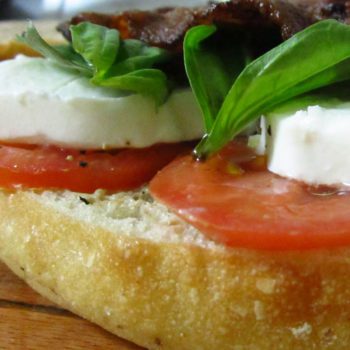 I am currently working from home in sales. Days can be busy. This meal is soooooo easy to make, and has only a handful of ingredients. Everything can be found easily at the market. I have used different options and varieties when making this sandwich; Classic bacon and thick cut jalapeno bacon, vine ripe tomatoes and heirlooms, organic basil and home grown from my garden, basic mozzarella and smoked mozzarella. The possibilities are endless, and for the effort the end result is impressive.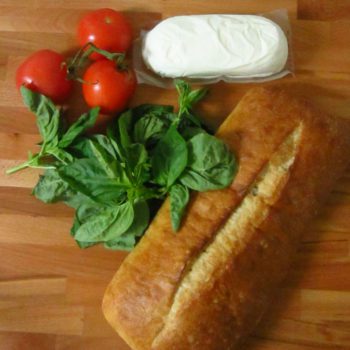 I hope you and your family enjoy the Bacon Caprese Sandwich as much as we do.
---
Bacon Caprese Sandwich
Estimated Time: 30 Min
Serves 4
Ingredients:
1 Loaf Ciabatta Bread
1 Package Thick Cut Bacon
1 Package Sliced Mozzarella Cheese ( or slice your own )
2 Vine Ripe Tomatoes (Sliced)
1 Package Or Bunch Of Fresh Basil
Salt & Pepper to Taste
Balsamic Aioli
3 Tablespoons Balsamic Vinegar
1/4 Cup Mayonnaise
Salt & Pepper to Taste
---
Place the bacon slices on a rack or foil on a backing sheet.
Place in oven AND THEN set oven to 425 degrees F.
Allow the bacon to cook until the oven is heated to 425 or golden. Drain on paper towel and set aside.
While bacon cooks, mix together the balsamic vinegar and mayonnaise to make a balsamic aioli.
Slice ciabatta loaf in half and spread the balsamic aioli on each half.
Layer the mozzarella, tomato, basil, and bacon.
Cut into 4 slices. Cut each slice in half.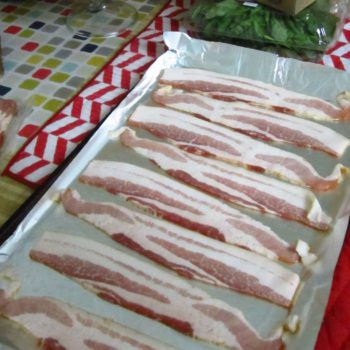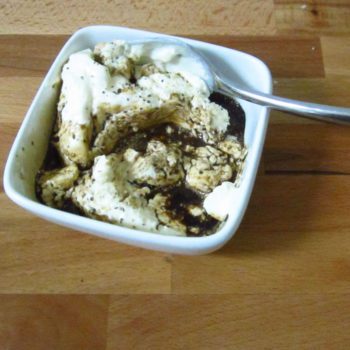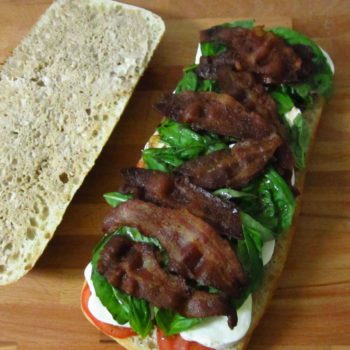 We would love to hear from you. Let us know your favorite meal or ask us your cooking questions. Comment below.