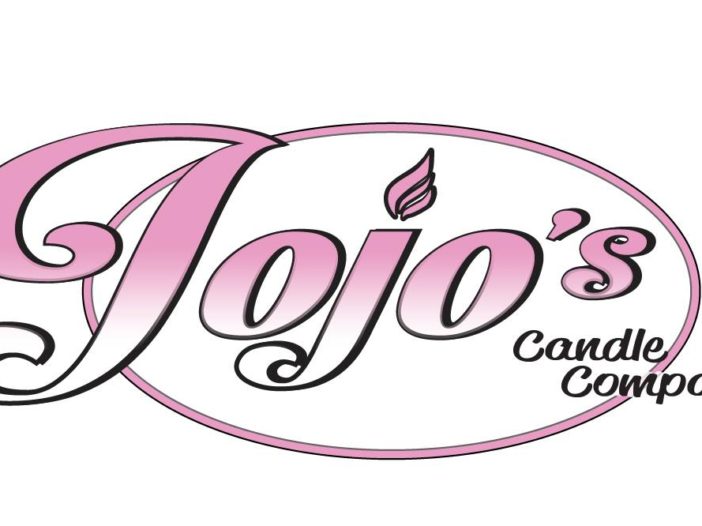 JoJo's Candle Co News Around the Internet – 8-10-2015
Many of you may not know yet, but every Monday we start on our new batches of candles for the week. If you order your candles on a #Monday, there is a great chance you will be delivered the BEST and FRESHEST Candles on the planet!
All orders, $40 dollars or more get FREE SHIPPING anywhere in the Continental United States (excludes HI, AK, APO/FPO's). For those that like, share, or follow us on any Social Media sites Pinterest LinkedIn Instagram Twitter and of course, #facebook you are automatically entered in ALL of our Contests and Giveaways.
What else? We have added several new scents to the line for spring and summer time. Available now in all sizes are:
Lavender Fields ~ A true Lavender fragrance with light floral notes. A classic scent that is soothing, relaxing, calming and de-stressing. It radiates tranquility and a feeling of warmth and comfort.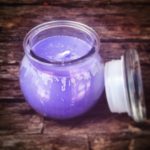 Sex on the Beach ~ Reminiscent of the drink – a fruity combination of cranberry, fresh orange juice, and sun-ripened fresh peaches. All you are missing is the Vodka! It's the perfect blend for the summer time. Cheers!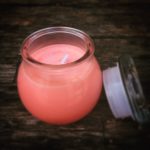 Plumeria ~ This extremely floral and exotic scent feels as if you just walked in a room full of all the pretty smelling flowers you can think of including, Jasmine, Lily, Violet, and Rose combined to make this beautiful aroma.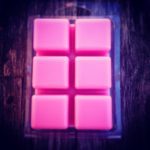 Patchouli ~ This exotic and spicy, earthy and mossy, musky and musty, pungent scent is of lovingly hand-rolled incense – made from the leaves and the syrupy orangey-amber oil of the mint-related patchouli plant from a West Indies plantation – burning in a 1960's hippie love nest, permeating the tapestries and the shag carpeting.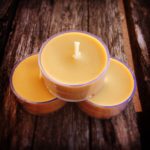 Japanese Cherry Blossom ~ This exotic floral fragrance is a blissful blend of Japanese cherry blossom, pear, and cedarwood.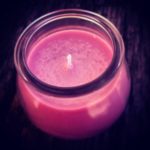 LOCAL NEWS: San Luis Obispo, California – Morro Bay, California – Los Osos, California – Cayucos, California – Avila Beach, California
For Locals: We have started doing a few special things for you! First, Depending on your zip code, we are now offering Local Pickup at our Farmers Market Events. Simply go to our website, place your order and request local pick up. We will arrange the day and time for you to come and get your items.
With our local following growing every day, we are now offering an exchange program, or a recycle incentive, for those that buy our jar candles. Basically, you pick up one of our jar candles burn it thru, bring the empty jar back to us at one of our markets and we will exchange a new Jar Candle for the empty one at a $2 dollar discount!
Upcoming Events:
Right now, we are currently at the Morro Bay Farmers and Community Market on Saturdays from 2 PM – 6 PM year around and the 2015 Sizzlin' Concert Series at Ramona Gardens Park in Grover Beach on Sundays until 9/27/15 from 3 Pm-6 PM. We are looking to get into a few more shows weekly and alternate our Sunday location with a few other locations.
Coming up on September 20, 2015 we will be attending the annual Avila "Its Everything Apple" Festival at the Avila Promenade/Plaza, in Avila Beach CA From 12-4PM. Tons of live music and entertainment for the kids and family, as well as the awesome vendors with their everything apple arts and crafts.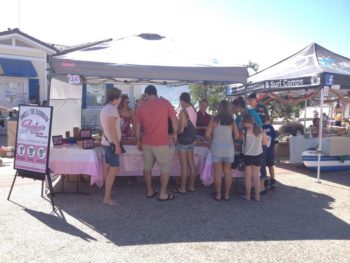 CANDLE GIVEAWAY:
We are only 43 Facebook Likes away from Giving away another 12 Pack of our Sample Tea Lights – 12 Different Scents for you to enjoy!
How it works. For #Facebook, if you have already liked our page, you are entered into Every #Giveaway we do online going forward, if you share our page with your #friends and #family, that will help us drive up our numbers, which means MORE #Giveaways, Which ultimately enters you into more chances to win!
Custom Orders:
We will do just about anything you need! If you want Purple Birthday Cake Candles, Pink Sun-kissed Orange, We will do it for you!
All Custom Orders need to be at least 20 dollars or more… and is excluded from our Free Shipping Offers… However, we will do the best for you with all your custom creations. Don't forget, we do #Wedding #Customizations and #Discounts for #Brides and #WeddingPlanners around the Nation! Contact us for all your Custom Needs!
Stay Tuned, we are gearing up for Fall! Bringing back our beloved Pumpkin and Apple collections, as well as few surprises in the mix.
Thank you for your time!
Sincerely,
Jojo from Jojo's Candle Co.